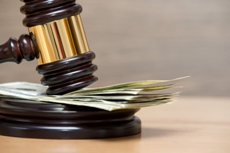 A class action lawsuit is a lawsuit that is filed by a certain group of people who have been injured or wronged as a result of company actions. Often they are filed by company employees, but they could also be filed by a third party. Because class action lawsuits can be so detrimental to a business, it is important for small business owners to understand how to best protect themselves from one. Even if the business wins the lawsuit, they can still prove cost heavy and result in damaged assets, finances and reputation. Many companies are putting risk management strategies in place in order to protect themselves against class action lawsuits as explained below.
Incorporate the Company
An effective way to protect your business against class action lawsuits is to incorporate it. By incorporating your business, you will be able to separate your business and personal financial assets so that in the event of a lawsuit your loss will be less significant. Remaining a sole proprietorship means that personal assets can be affected, and business owners in a partnership could still be effected even if it is the other partner who the lawsuit has been filed against.
Have Legal Support
As a business owner, having the services of a business attorney is essential, even in the early stages of setting up your company. Having a business attorney will put you in a better position even before a class action lawsuit occurs, as your attorney will be able to assist you in taking preventative measures in order to ensure the validity of your business, protect any personal assets and discourage future class action lawsuits along with following Class Action News. Having a business attorney means that if a class action lawsuit is filed, they will be able to act quickly as they will be familiar with your business.
Be Insured
When it comes to owning a small business, taking out professional liability insurance is essential. You may think that purchasing general liability insurance when starting out your business is enough, but protection against class action lawsuits requires more than general liability insurance. Professional liability insurance is able to protect you further against various types of class action lawsuit that may be filed against you. When taking out a policy, you should ensure that it states somewhere 'right to duty and defend.'
Keep Business and Personal Assets Separate
In order to avoid business issues from affecting your personal life, you should always keep your business and personal assets apart. If business and personal finances are not kept separate, a class action lawsuit can cause you to become bankrupt, eliminate your savings, and cause you to lose any personal assets. By keeping the two separate you can be sure that although business assets may be affected, your personal finances and assets will remain intact.
Are you a small business owner? How do you protect your business from class action lawsuits? If you'd like to add to our list, we'd love to hear from you in the comments.